I've reached my destination for now after travelling north from Sawtell in NSW. I'm in Budgee! It's located about 25 minutes drive from Toowoomba, Queensland and I'm staying with my best buddies, Alanna and John. They bought 60 acres of farmland complete with a little old farmhouse earlier this year and have been slowly preparing it for a permanent home. It's just beautiful. Black soil, open cultivated country with views across the plains. They've also had a fair bit of rain in recent weeks that has greened up the place.

I arrived on Oct 25, just in time for the full moon and the next morning I was able to see both the sunrise and the moonset.
Powered by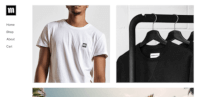 Create your own unique website with customizable templates.